Social media creates a space for much consumer praise and much consumer criticism. Consumers start movements for and against brands, urging them to step up and do more for their customers and for the world. And as Leap Group's own recent study found, as Millennials have become the driving force of the economy, they want the brands they invest their money in to find solutions beyond their flagship products or services.
In the not-so-distant past, being a good brand manager meant you would define a brand that was relevant to consumers. Now, brand managers take on the role of being a brand citizen, ensuring they are not only in line with their own brand's mission, but also what their consumers believe they should be doing to enact change.
Anne Bahr Thompson provides insight through her book "Do Good" on how company and brand leaders can cross that brand management threshold to develop brand citizenship. And by "brand citizenship" Thompson means the strategic alignment of marketing, reputation management, corporate social responsibility, and social media community building efforts.
According to Thompson, there are five steps to ensure the customer-brand collaboration is beneficial to all parties:
Trust
Enrichment
Responsibility
Community
Contribution
These five steps move across what Thompson calls a "Me-to-We Continuum." By going through this process, companies can build lasting consumer approval for their actions regarding social and sustainability initiatives.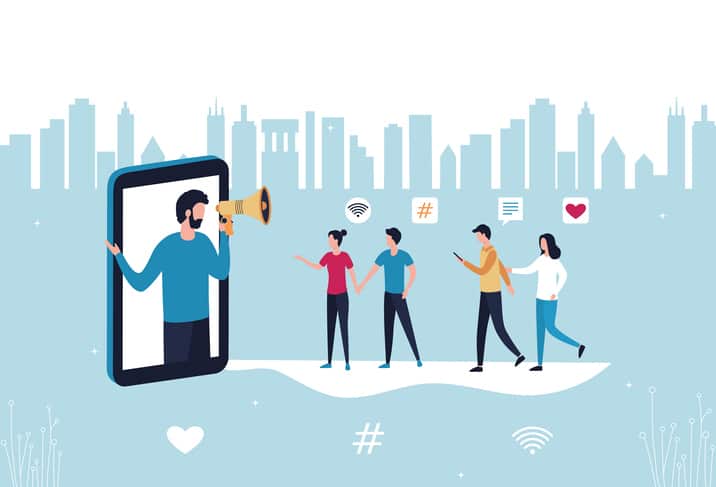 Thompson says, first and foremost, there's trust. Brands that do the work and then deliver on their promises are trusted more. One of the largest U.S. banks, SunTrust, is a great example of this first step according to Thompson. Through their free onUp program, the brand teaches people, not just their own customers, how to be good stewards of their money no matter what kind of means they come from.
Then, enrichment seeks to enhance a consumer's daily life – brands people find important and relevant will help make everyday tasks fun and easy. The cosmetic brand Lush, which makes bath bombs and shower products, promotes not only their fun and quirky scents and products, but that self-care can and should be a fun part of one's daily routine.
Brands must also show responsibility. Being human, honest and transparent are incredibly important traits consumers are looking for in the brands they love. Due to many of 2020's recent events, consumers have seen their favorite brands give back by making donations to organizations across the country. Not only is this a great step forward, but it's also holding brands accountable to ensure they do step up to help better the lives of their employees and customers.
Creating a community within a brand is another crucial step in helping motivate consumers to feel a part of something when simply making purchases. By creating a space for consumers to talk to one another, consumers are subconsciously continuing to invest in your brand.
Finally, consumers want to see contribution. They want to see that brands are actively doing something that is bettering communities and lives around the world, and the planet. For example, companies like TOMS and Warby Parker boost their worldly contributions to sustainability through their one-to-one donations for each pair of shoes or glasses sold. Pampered Chef, a company that sells kitchen tools, frequently donates portions of the sales from certain items to the American Cancer Society, and more recently, Feeding America.
Even though a single brand can't solve all the world's problems, becoming a good brand citizen can go a long way in gaining the trust of your community and customers while also benefiting the world.