Today's consumers are constantly bombarded with endless online shopping and ecommerce options and constant unique or unusual product offerings from brands, consumers can easily become overstimulated and undermotivated to purchase. But brands that can pique consumer interest by creating innovative products and services that are informed by consumer needs and industry trends will be a step ahead of their competitors. New, relevant product releases can help keep your brand top-of-mind and relevant with your target audience, and one proven way to stay fresh is to enhance your offerings through a brand extension.
Brand extension is the process of using an established brand name to successfully expand an existing product line. Companies use brand extensions to introduce new, slightly different products or services to new and existing customers. Successful brand extension relies upon brand recognition and trust. Adding new products, or simply new versions of products, through brand extension can capitalize on existing brand momentum to promote and sell new products.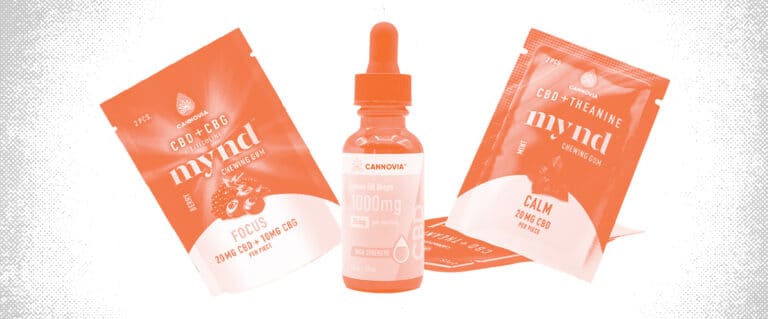 Why Extend Your Product Line?
There are many benefits to a brand extension. First, because a brand extension means that you will be placing new products or services on your physical or digital shelves, you will automatically expand your brand's visibility. This increased shelf presence can help your brand become top-of-mind with existing customers, as well as entice new customers. If your customer base is too small for your liking, a brand extension may be an expansion solution.
A brand extension can also be beneficial because new products keep your brand relevant. Offering consumers fresh and a greater variety of quality products and promoting those products through effective marketing, you can generate buzz among your existing audiences. Brand extensions can also increase profits. While there are initial investment costs, introducing a new product or line in the right way can pave the way for greater production efficiency, decreased marketing costs and increased profits for your brand.
And lastly, brand extensions enable companies to capitalize on their reputation and customer loyalty to sell new products. Consumers are also much more likely to risk trying a new product from a brand they already like and have established trust with. Consider each time Nike releases a new line of performance athletic shoe, or when tried-and-true grocery brands introduce a new product flavor. The leap to make the purchase isn't so big in the consumer's mind because they're already familiar with the quality and reputation of the brand.
When Should You Extend Your Product Line?
One key component of a successful brand extension is understanding brand development and how your company's image, products and services will stand out from your competitors at this point in history. The correct timing of a brand extension can be determined by asking yourself the following questions about your brand development:
1. How will a brand extension affect my budgets and profits?

To even begin to consider a brand extension, you need to first be sure that your company is financially strong enough to fund the necessary market research, product development, production, and marketing processes. It will be particularly beneficial to identify whether your brand has the budget and resources to extend a product line at this time, as well as if the estimated profit from the new products be greater than the cost to develop and promote the brand extension.
 

2. Can I validate my new product?

Product validation is the next key component of brand extension, and it begins by making sure that any new product or service you develop will serve your consumers, your brand, and your goals. Will the new product be clearly differentiated from your existing product line? Will both your old and new products stand out to consumers in a believable and necessary way? Is the market already saturated with a wide variety of this type of product?
 

3. Will consumers be interested in my new product?

Before you can consider developing and offering a brand extension, you must first make sure there is a consumer base that wants or needs your product. Market research is an integral and necessary step to brand extension because the only way you can move forward with developing a new product is by first understanding what types of products are important to your target audience. Intelligent market research can be generated through customer surveys, focus groups, customer support questions and complaints, old product reviews and social media product feedback. This data will enable you to analyze your customers' needs and develop new product lines accordingly.
 

4. Do I have the capacity to update my brand marketing strategy and metrics?

A new product launch requires an updated brand strategy and targeted metrics to measure its success, both of which require the support and alignment of your entire internal team. Brand extensions require a great deal of time and effort, so make sure your project managers can create KPIs (Key Performance Indicators) for each stage of the product timeline, as well as a comprehensive project budget. This should include budget allocations for marketing, both internally and externally if partnering with a digital media agency.
 

5. Can I expand my distribution channels?

As one of the primary aspects of marketing, distribution channels enable your brand to extend your brand visibility and reach as well as increase revenue. Even if you have already established a few distribution channels that work well to promote your products to your target audience, there is always room for growth. Consider ways that your company can expand its distribution channels or dig more deeply into your existing channels. This might look like tapping into new social media platforms, increasing, or revamping your direct email or mail marketing tools, creating new partnerships with established retailers (or even social media influencers!) who could carry or sell your new product. If you are having a challenging time finding new distribution avenues, check out the ways your competitors are promoting and distributing their products and then find a unique way to show consumers that your product is the one worth buying.
 

6. How can I target existing customers?

Loyal consumers are the greatest source of consistent revenue, and in today's incredibly competitive landscape, any brand considering a brand extension must examine how existing customers can be excited to try a new product or product line. Effective ways of generating product interest include exclusive offers or insights and bonus incentives like discounted pre-ordering or free trials. Then, follow these exclusive offers and incentives with a request for testimonials to generate social proof and buzz for your product.
While introducing a brand extension can be challenging and does always have the potential to fail, (matter) knows that with the right market research and branded advertising, a great new product can be an excellent way to extend a brand's consumer base and increase profits. Is your company searching for new ways to connect with consumers, increase profits and scale your business? Then a brand extension might be exactly what you need to jumpstart the new year. (matter) is a team of experts that can partner with you in the brand development process to help distinguish you from your competitors and make your brand extension a smashing success.