Your business might be a 2022 startup or an established, household brand. Regardless of your company's size or longevity, you are without a doubt searching for creative ways to increase lead generation and brand awareness without breaking your marketing budget.
Developing branded merchandise can be a simple and cost-effective way of promoting your brand. Customers love wearing gear from their favorite brands and using coffee tumblers from their favorite coffee shops. They could love sporting merchandise from your brand too, if you create and offer it!
Branded merchandise turns loyal customers into brand ambassadors, which not only enhances their connection to your brand, but it also spreads awareness to new consumers who may have never encountered your brand before.
What is merchandise branding?
Merchandise branding is the creation of useful or exciting products that display your company's name, logo, slogan, or other identifying features. Examples of branded merchandise include clothing, hats and mugs that highlight your brand slogan, or pens, keychains and water bottles that show off your company logo with eye-catching colors.
Branded merchandise can be an excellent addition to your company's existing product line and help you expand your target audience by offering diversified products.
Why choose merchandise branding?
Merchandise branding has a high return on investment. In today's difficult economy, every business is searching for ways to cut marketing costs without sacrificing sales. Merchandise branding can be a very cost-effective way to promote your business online, in stores and through giveaways.
Each piece you sell (or gift as part of a promotion) functions as a walking billboard for your business and boosts your brand awareness. Your company name can travel to local groceries, outdoor music festivals or around the world with vacationing travelers. It's cost efficient, it sets your brand apart from others, and it boosts recognition.
Is merchandise branding right for you?
Because we never advise our clients to invest in marketing tools we don't also employ, this year Leap Group invested in its very own branded, wearable merchandise for our employees.
We are a branding agency, and showing the pride we take in our work through wearable merchandise was a logical step in the life of our brand.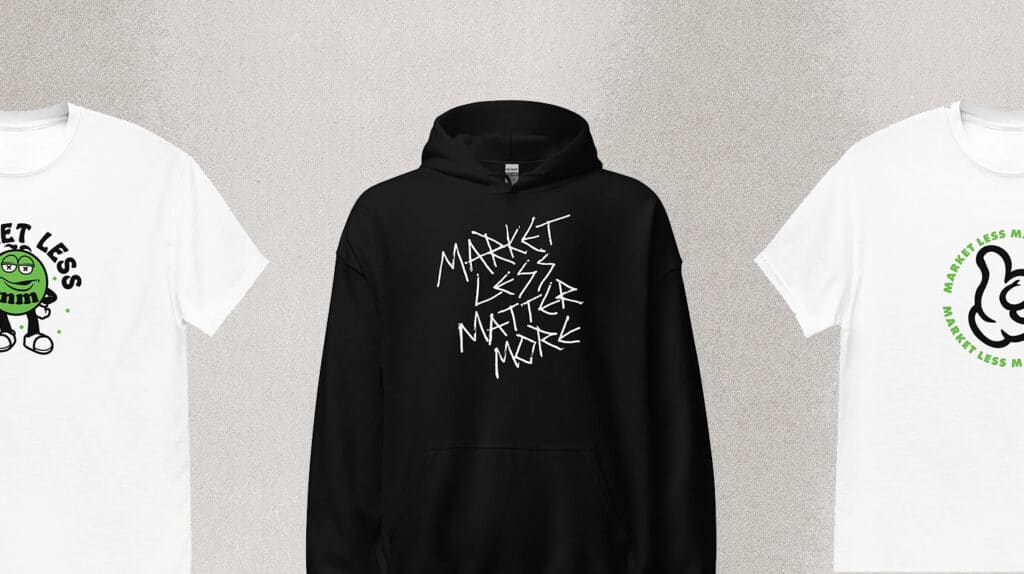 With the ease of partnering with third-party printing services, we only needed to design our products and solidify our mission to create effective merchandise branding. The process was simple, and our team loves the finished products.
After such a great experience, we wanted to share the key benefits and deciding factors that encouraged our brand to invest in merchandise branding. Are you interested in joining the next wave of branded merchandise? Here are a few important notes to consider before diving in.
You must know your brand.
Remember that branded merchandise should reflect the core values, mission, and vision of your brand. It should support and expand upon your existing products and services. To make sure you stay on message when developing your branded merchandise, ask yourself:
What do you offer your customers that stands out from competitors?
What are your price points and how do they compare with competitors?
What tone does your brand convey? Serious, playful or something else?
What are your company's values, mission, and marketing budget?
You must know your customers.
Consider what types of merchandise your customers would enjoy purchasing or receiving. What consumer insights have you gathered that could point you toward creating items your audience would like to own, wear and use? Understanding what your customers expect and need from your brand is key to creating effective branded merchandise. Try focusing on:
What do my customers value?
Why do they come to my brand?
How does my brand communicate with customers?
You must know your brand's visual persona.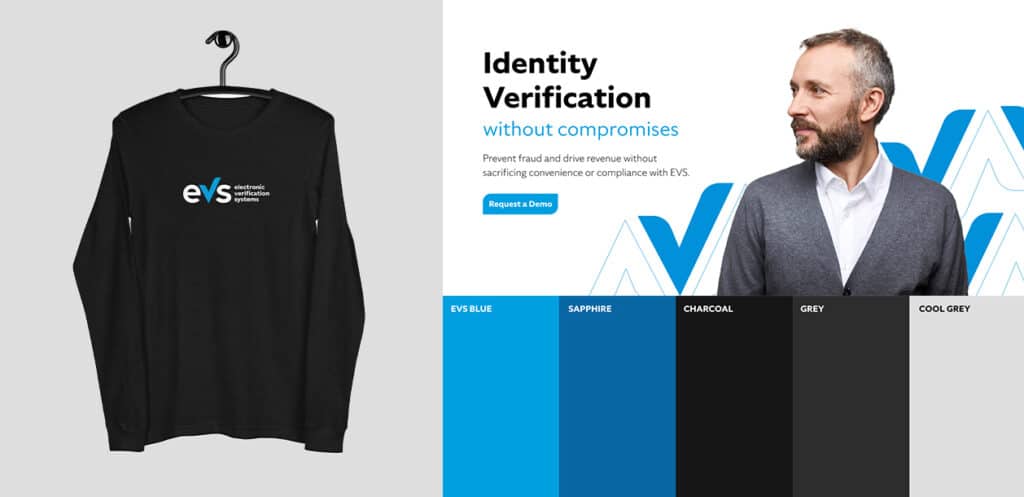 Good merchandise design stems from a solid understanding of your brand's voice, tone, and reputation. How do you present your brand to the world, and how is it perceived by consumers? Colors, fonts, and graphics evoke specific feelings and show personality. Knowing the visual persona of your brand will enable you to better connect with consumers.
Reflect on your brand's current visual representation and ask yourself:
How are you perceived? Are you playful and approachable, or formal and professional?
How will you show your style and tone through product and packaging design?
Can I inject life into my brand by adding a new color or updating my logo?
You must be familiar with popular merchandise products.
Branded merchandise should encompass products that your target audience wants to wear and use. Depending on your existing product lines, industry, and consumer demographic, you might choose to design apparel and accessories for women or create office supplies and drinkware for college students or young professionals. Branded merchandise only increases brand awareness if customers choose to use your merch, so consider if your audience would most enjoy using:
Beauty or clothing accessories, including jewelry, hats, eyewear, or scarves.
Wearables such as t-shirts, hoodies, sweatshirts or gym and sports clothes.
Home living and products, like grocery totes, coffee tumblers or candles.
Impulse items, such as candy, snacks or chewing gum.
Specialty products, including holiday and special occasion items like greeting cards
You must be familiar with popular merchandise providers.
The next step in creating branded merchandise is choosing a merchandise provider that can create your custom products. You will want to research popular providers to make sure they can offer competitive pricing and maintain a good reputation. A few top merchandise providers to consider and compare include:
Printful
SPOD
Printify
Teelaunch
CustomCat
Shopify
Remember that merchandise branding should be thoughtfully created, because these items are helping build and cultivate your company's public image. The goal is to spread brand awareness through meaningful, high-quality products that will give consumers a positive association with your business and help move them toward making future purchases.
So before jumping in with both feet and ordering branded merchandise, your brand needs a well-researched design. (matter) is an award-winning branding agency that can partner with your business to help you create inspired, highly effective merchandise. Elevate your brand with our merchandise branding services. (matter) creates customized products that highlight your brand identity and message. Check out our website for more information or contact us for a consultation.